Nobody in this world is perfect enough to lead a flawless life. You, me or any other person in this planet, no matter how matured or great they are, is bound to make mistakes under different circumstances. It is in fact the rectification of these mistakes that sets the stepping stone of success.
Now having said this let me come directly to the point of this post-Forgiveness. How should we deal with our near ones going off the track and committing big mistakes in life? Shall we put them in front of a canon or handling the situation with ease and delicacy would be a better option?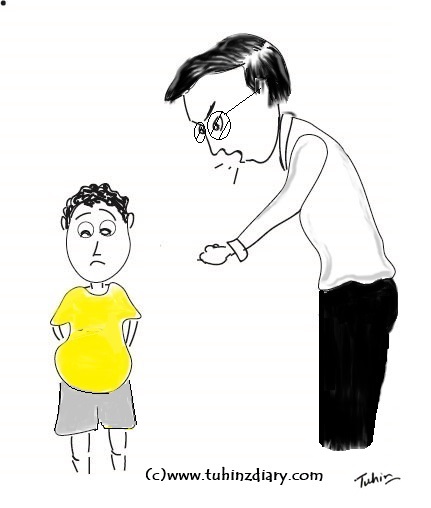 But he is on a wrong path…
Often we see youths getting diverted to a wrong path due to various reasons. Imagine your brother decides to start a business with someone, you feel/know is a cheat. You tried speaking to him, scolded him, cursed him and in spite of all your efforts finally when he decides to do the same, you feel like detaching yourself from your brother. You seem clueless of what to do next. Subconsciously you want him to fail in the project so as to prove your point right and proudly say "See… I told you he is a fraud…" And by chance if he fails, everyone in the family starts criticizing him for his adamant decision. But is it the right thing to do?
Is it the right time to claim your victory? I guess, no. No because he failed in something which meant a lot to him. (Learn what to do after a failure) Understand the fact that he is in more pain than you or any other member in the family. So pressurizing or criticizing harshly will mentally break him further resulting in disastrous consequences. So the question here arises is how to tackle such issues which are common in our daily lives?
Tackle wisely
When you find people close to you choosing a wrong path, try your best to counsel them on the potential dangers and educate them on the difficulties they may face due this wrong move. Sit with them, discuss the pros and cons of the matter and react maturely. No matter how irritating the discussion may turn up, you cannot afford to lose your temper.
First listen to their points and then explain your perspective in details. If you are lucky, they might change their mind. But if not, then you have to handle the situation more wisely.
Once they have decided to do what they want, you cannot force them to do what you want. In such situations, you being the guardian should behave responsibly. This is the time when they need our support the most, but sad enough, this is where most of us leave our children alone.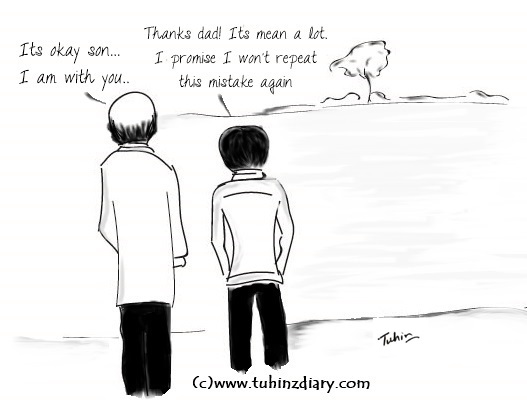 Watch their activities, keep an eye on them and maintain a friendly relation throughout. And if they fail, come to them and say with a tight hug "Come on, don't be sad…i am with you…always" By doing this, you will manage to bring him even more close to you.
How children deviate
Youngsters tend to avoid guardians who annoy them. In other words too much of strictness can kill your relation with the kid. We know how much we love our children but our kids are not matured enough to understand this.
 Children, especially the adolescents develop a series of hormonal changes which provokes them to try things which seem exciting to them. In the quest to address their adrenaline rush, they often end up doing things which are injurious to them.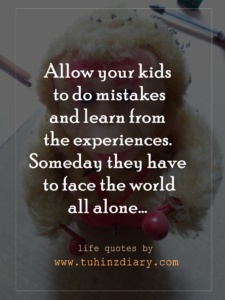 You might have noticed that when kids make mistakes they tend to hide it from parents; same is the case with your child too. But why do they do this? Why is it so tough for them to share with their parents? Don't be shocked if I say the reason is YOU…yes you! Remember the last time when he came to you with a confession and you sent him away with some scars in his heart?
 Most of the parents do this mistake which creates a lot of problems later. The child once  scolded will never dare to express his problems with the parents. In such situations children develop friendship with like-minded classmates, playmates or any other kid around them. Soon the friendship grows and the kid finds comfortable in the company of his new friends. Gradually he does not feel the necessity to share things with his 'over-impulsive' mom or dad. Problem arises if the gang of friends he chose is not a good one. From silly pranks to serious offenses, youngsters fall in the wrong trap very easily.
We too made mistakes, didn't we?
Didn't we make silly and sometimes terrible mistakes in our boyhood? Didn't we hide a lot of things from our parents? Starting from bunking classes, indulging in unhealthy activities and illegal activities, addictions to falling in love with the wrong person, we too did a lot of immature things during our boyhood days. Gradually with age we learned from our mistakes. So how can we expect our kids to take correct decisions always!
Our duty is to help them take wiser decisions in future with more confidence and experience. If you have faced similar issues, let us know. And please feel free to share your views regarding this topic.
(Visited 223 times, 1 visits today)