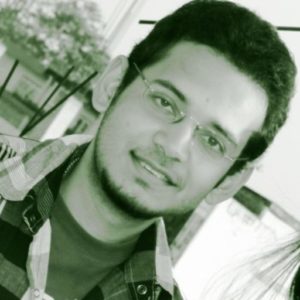 Hello there!
Thank you for taking out the time to visit my site. I am Tuhin Deshamukhya, a self development blogger-cum-Mechanical Engineer from India.  Since you are here, let me guess you are looking for some positive vibes in your life. But before discussing any issue, let me first spend a few words for a short formal introduction of this blog!
 Leading a better and positive life is not a mammoth task at all, provided you know the tricks and tips to handle the ups and downs of life. But sad enough, only a handful of us can maintain the balance. Thus in the early spring of 2014, this non-profit blog was created with an aim to spread the message of positive living and motivating people to come out of negative things in life.
Since this is a non-profit blog dedicated toward helping people come out of negativity, feel free to ask me anything that troubles or disturbs you (P.S.- You can contact me even for silliest of reasons. I won't mind and I do not charge money for providing advice or suggestions. All my services are free).
If you need to learn more about me or my works/services, please feel free to contact me personally or connect via Facebook/email/google+/Linkedin or browse the relevant pages.
Thank you!
Fill the form corectly to reach me:
(Visited 277 times, 1 visits today)