"With the right person, you do not need to find ways to stay happy…you just stay happy "    – unknown
We all dream of having a perfect love story. Nobody wants tension,betrayal, frustrations or sorrows from a relationship. But hardly a few lucky souls get to experience a blissful relationship. This week I have created an Infograph to help you get a true picture of how a near to perfect relationship feels like!
Check the 10 signs of a perfect relationship below and see if you feel the same with your partner. If you can relate to at least 7 out of 10 points here, consider your love story to be a success. However anything below 6 should be a concern.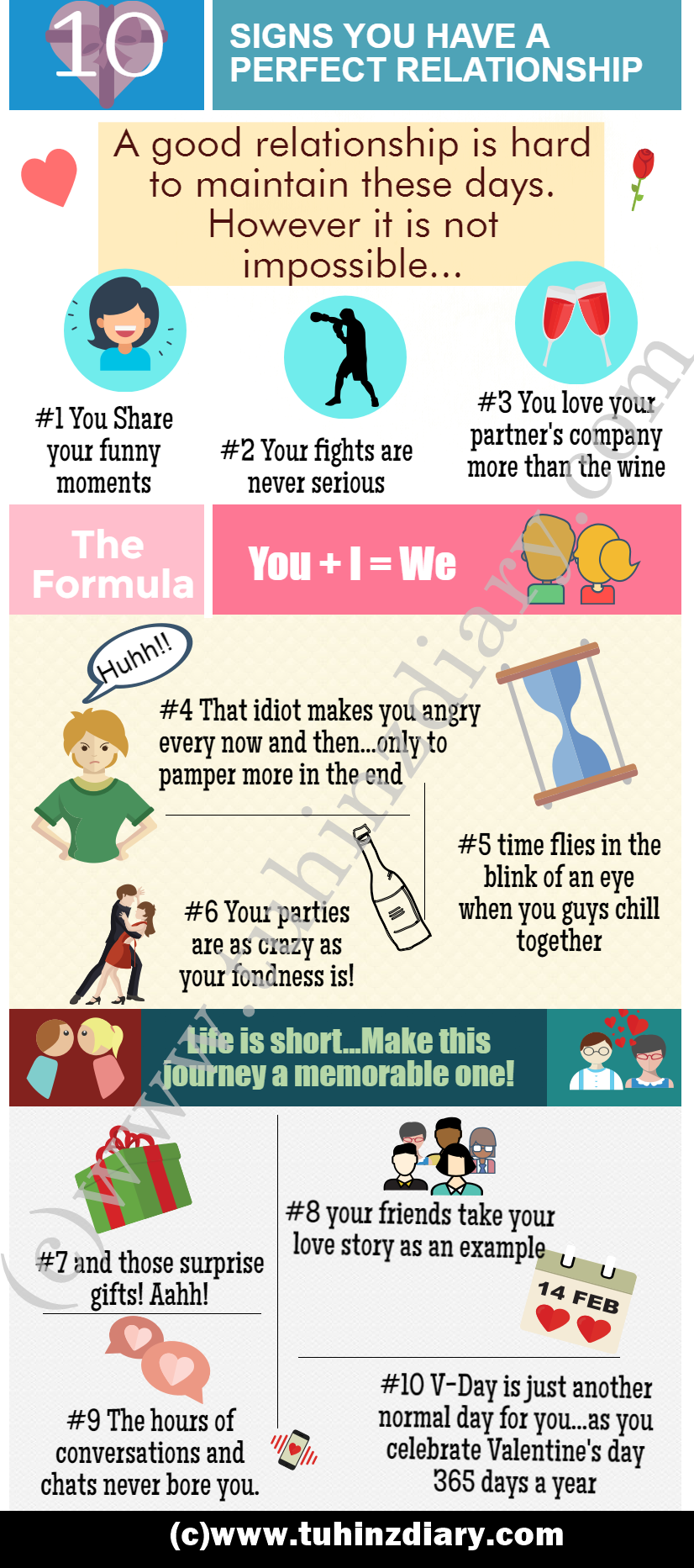 If both of you are happy with each other, you are on the right track. Enjoy the little things, appreciate each others efforts, cross the ups and downs together and each day take your relationship to a different height.
Over to you
What according to you, is the meaning, goal and purpose of a relationship? Would you like to add some points apart from the ones mentioned above?
(Visited 97 times, 1 visits today)