Every individual in this world is constantly in search of something or the other. While some are busy in addressing their materialistic needs some others are engulfed in their search for a happy life. The irony with the world is that while we are busy browsing self motivating books and articles in libraries and internet in the quest to learn the 'secrets' of a happy life we often fail to appreciate the simple things in life that bring true happiness. Little do we realize that happiness need not be searched; it resides everywhere around us…and within us.
What is a happy life?
There can be a number of definitions of a happy life. Happiness actually depends on our priorities in life. Just as priorities vary from one individual to the other, in the same way concept of happiness differ from one person to other. This means if leading a luxurious life is your main priority, then happiness for you will mean living in a posh villa, showing off your expensive jewellery collections and so on.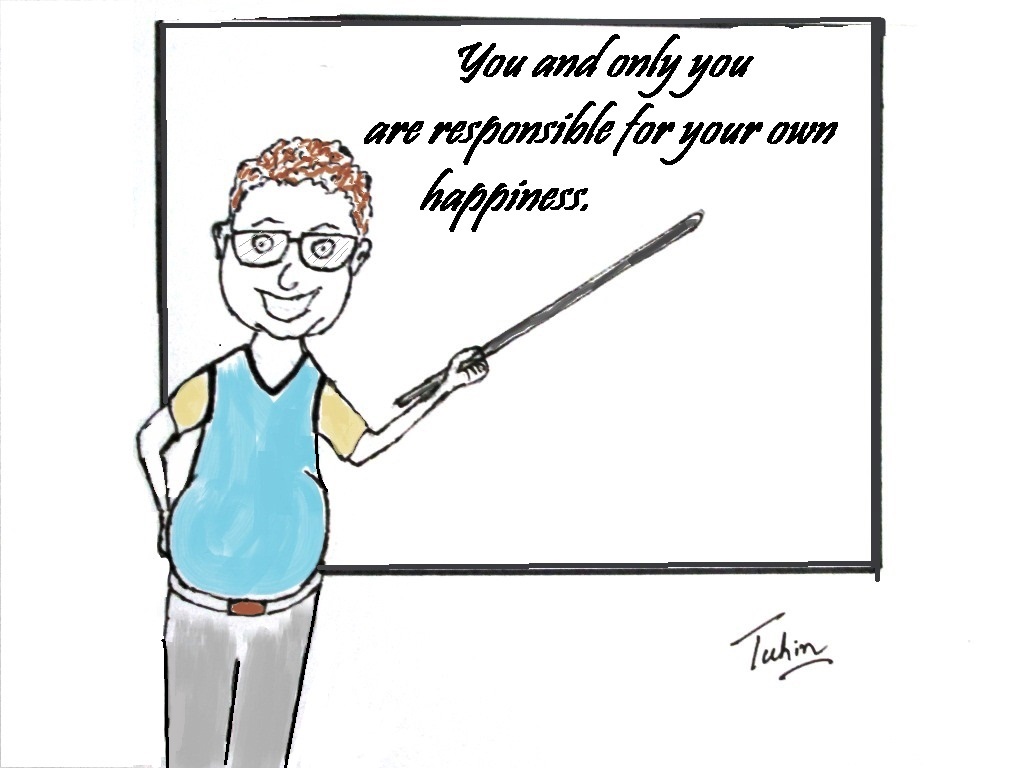 He is so happy…I am not!
This is one of the greatest causes of an unhappy life. Cursing our life, comparing it with others can never bring happiness in our life. Instead it will push away happiness away from us. It is useless to compare because we have no idea what difficulties they might be going through. Only because someone is richer, taller or smarter than us does not necessarily mean they are free from hardships of life. Like every other living beings, they have their problems too.
The greatest happiness comes from the simplest things
Have you ever felt this? A road trip with your closest buddies, watching the sunset relaxing in a sea beach, a small unplanned get together, a late night romantic movie with your partner lying on the sofa, playing video game with the kid next door, training your dog are some of the simplest activities that can give you immense pleasure. Ask yourself honestly when the last time you did any of these was!
Have control over your desires
So you want that I-phone only because your friend bought it last week? Or because you think it is a status symbol to flaunt one? Oh come on! Stop faking and fooling yourself. Today it is a phone, tomorrow it will be a car and the story will go on and on. If you really want to compete with people there are some other productive ways to do so. It is normal to have desires…but definitely not okay to be controlled by these desires.
Are we happy enough?
Having discussed about happiness, it is time to ask yourself-"Am I really happy with my life?" If your heart says no, then find out what exactly is stopping you from being happy. And if you do so, you are most likely to make a disturbing discovery about this issue that you yourself are responsible for most of the sorrows and pains in your life.
Instead of blaming others for ruining your happiness, concentrate on shielding yourself from the negativity of life and rectifying your errors. Peace and happiness comes from within. A person who knows how to bring out, cherish and appreciate the inner happiness can adjust and stay happy even amidst the most hostile situations.
i) If I say "Do not give importance to money", you probably would run after me with a baseball bat in your hand…lol. We all know how important money is and how hard it is to earn even a single penny. But relations and people are equally important too. Can't we maintain a balance between professional and personal life?
ii) No matter how tough your life seems, always find out a reason to thank god for all the good things that has happened in your life till now. Thank him for all those things you have got even without asking. Your family, parents, good upbringing and friends are some of those precious assets which should make you feel happy.
iii) Almost every now and then we curse our lives for some of the silliest reasons. Is it fair? There may be a guy nearby your locality who cannot walk but still manages to smile; and you are crying because your sandals have become 'outdated'? Huh!
No matter how hard your life may seem to you, remember the fact that there are people out there who are struggling even harder to make both ends meet. Nobody in this world is free from pain, sorrows and sufferings. This is life and we have to accept it. The art is to find happiness amidst sufferings.
Over to you 
Are you happy?
(Visited 150 times, 1 visits today)