The problem with an irritating and annoying person is that the whole world knows about this except the person concerned. There is no short of annoying people in this world and if you have ever been in close touch with such a person, you know how miserable life becomes when you need to spend even a few minutes with them.
But what happens when you, yourself is an irritating person? How to weigh your likeability factor?
If you are a person with an irritating nature there are high chances that you are probably unaware of this negative trait of yours which is taking you away from the people around you. Although you might have got hints about your attitude from time to time from different people in your network, but like most other people in this category, if you too chose not to pay much attention in this regard, you have done a mistake.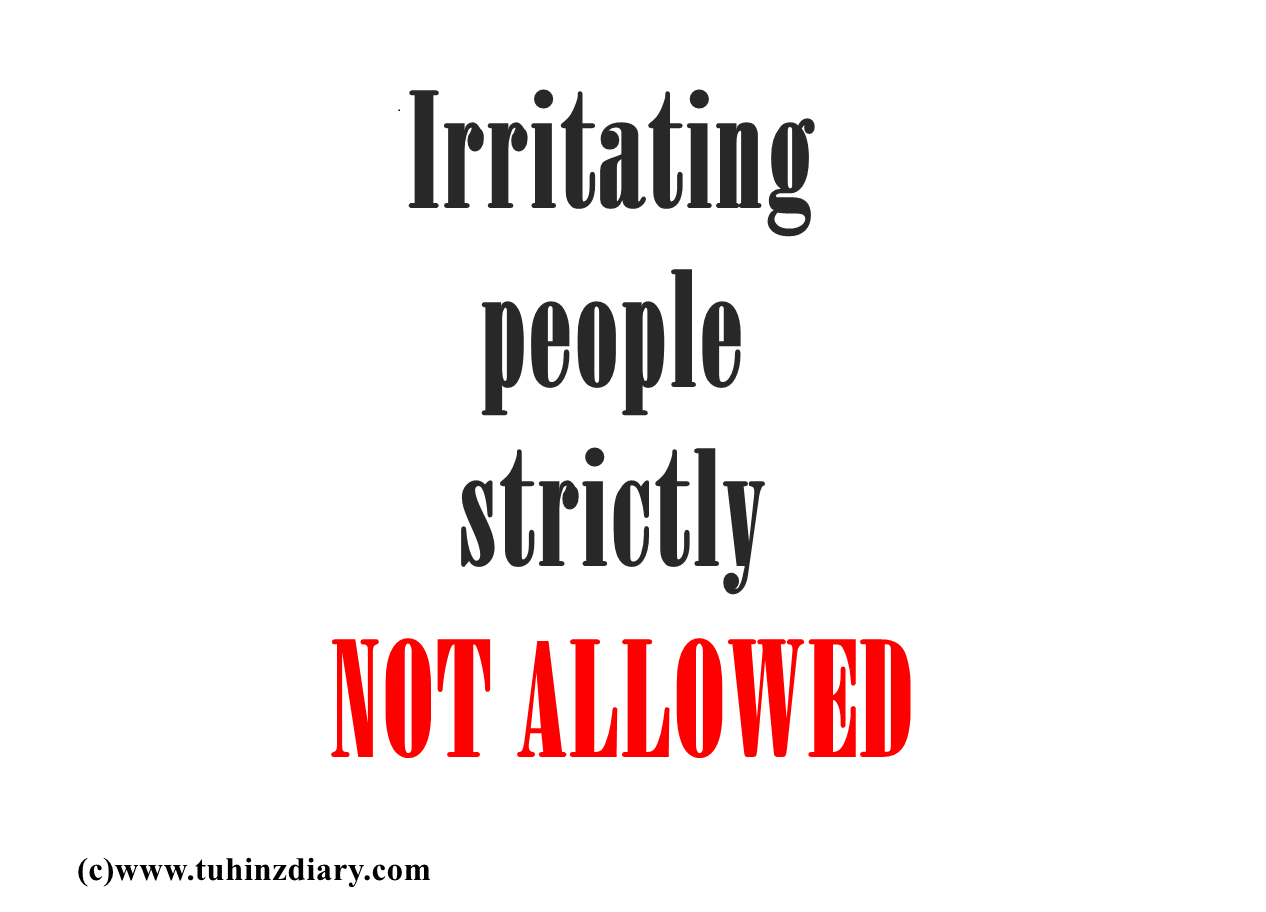 We are not perfect. When people repeatedly try to point out some flaws in our character we need to think at least once about what is really pinching them to make these comments! Before taking necessary measures, it is important for you to understand the signs.
Do they make excuses to meet you?

You: Okay mate, lets meet this weekend.
They: err…actually I have an important engagement. Lets meet the next weekend.
Next week:
You: Hey buddy, free this weekend?
They: ooops I forgot to tell you. My grandpa is not well. Next weekend sure…
And this 'next weekend' never comes…
This can happen once or twice but when a lot of people avoid hanging out with you in subsequent occasions then the situation is definitely alarming.
Do your colleagues avoid you during lunch breaks?
It is an obvious sign if they often 'forget' to call you during coffee and lunch breaks. If it hurts your sentiment that none of your co-workers are interested in spending time with you or they never or very rarely invite you for a weekend party, you should not blame them. It is because what they are doing is justified from their point of view.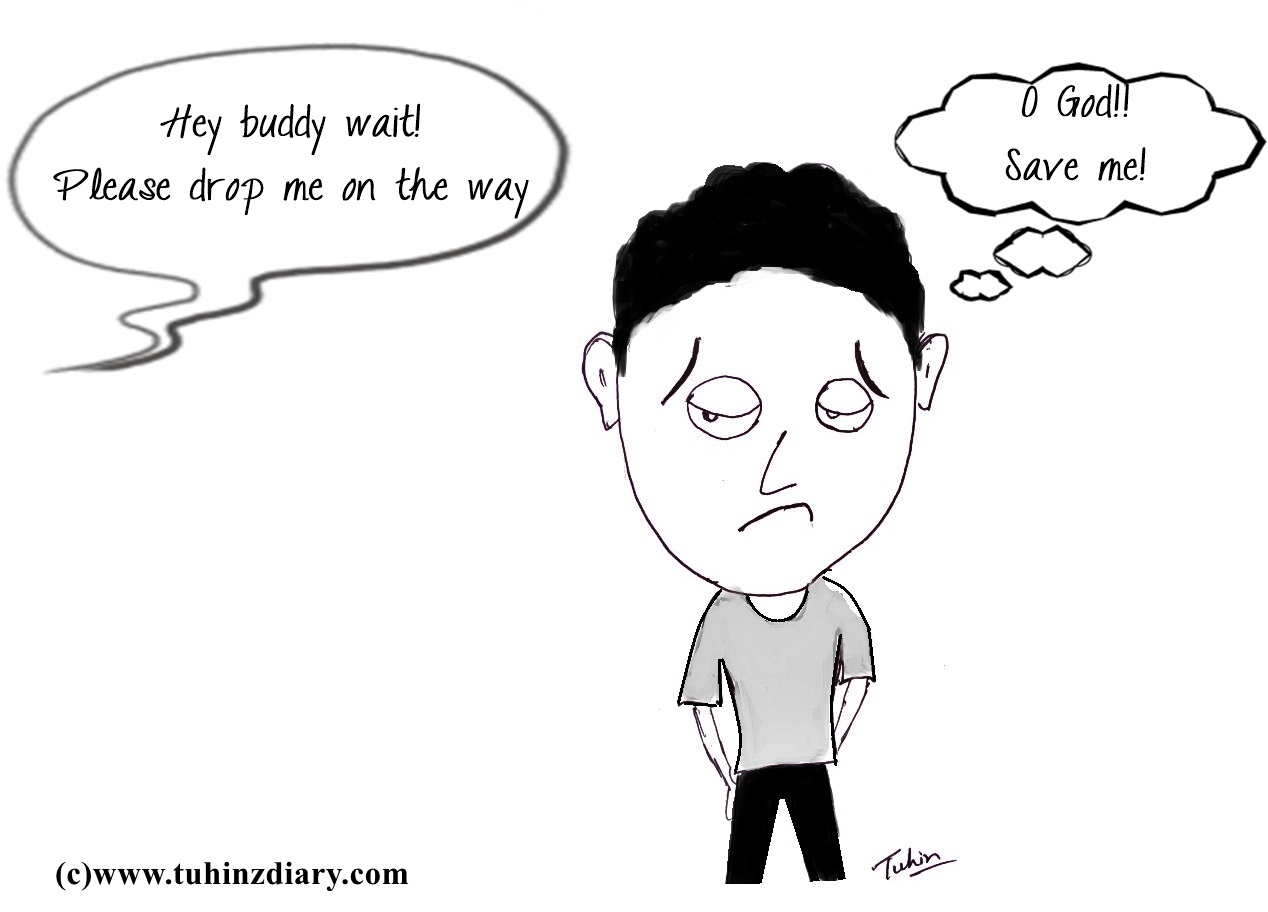 In this hectic world, people socialize in order to get some relief from the tensions, frustrations, pain and sorrows of daily life. Nobody needs an irritating person to spoil their mood further. If your presence irritates them in some way, it is not their fault. Instead of tagging them as selfish, unsocial and similar adjectives try to understand your faults.
Do I really irritate people?
It is not very tough to understand yourself! Even if you are not confused, do not worry as sooner or later people around you will give you repeated hints about this trait. It is up to you how you respond to these signals. Read the following situations and check if you can relate your situation to these cases…
      i) Skipping conversations: People find a reason to escape having a conversation with you.
     ii) Short, very short replies: In response to your long queries all you get to hear is 'okay', 'hmm', 'nop', yup' and              so on…
     iii) You do not exist: While talking in a group, nobody asks your opinion.
    iv) No-eye contact: If people avoid looking at you during conversations, it is not a very good sign.
Always remember that arrogance is injurious to the self. If someone tries to enlighten you about a negative aspect of your character, try to take it in a matured way…instead of fighting with them, try to understand what made them say this.
In subsequent posts I will discuss about some irritating behavior and their remedies which will help you understand the issue from a deeper perspective.
Have you ever been in close contact with an irritating person? Did you try to help them realize their fault? Please share your views regarding this topic
(Visited 1,114 times, 1 visits today)