Failure is a part of our life. No matter how smart you are or how many qualities you have, you are likely to meet with failures during the walk of life. This is normal; after all this is how life works. If you turn the pages of history and read the life stories of great men and women you will not find even a single case where success came overnight. It is only after a lot of struggles and repeated failures, legends are born.
So this post is written with a view to help you cope up with post failure stress and motivate you to keep the flame burning.  The steps discussed here are quite simple and can be tried by anyone who needs to gather lost confidence and a boost to fight again.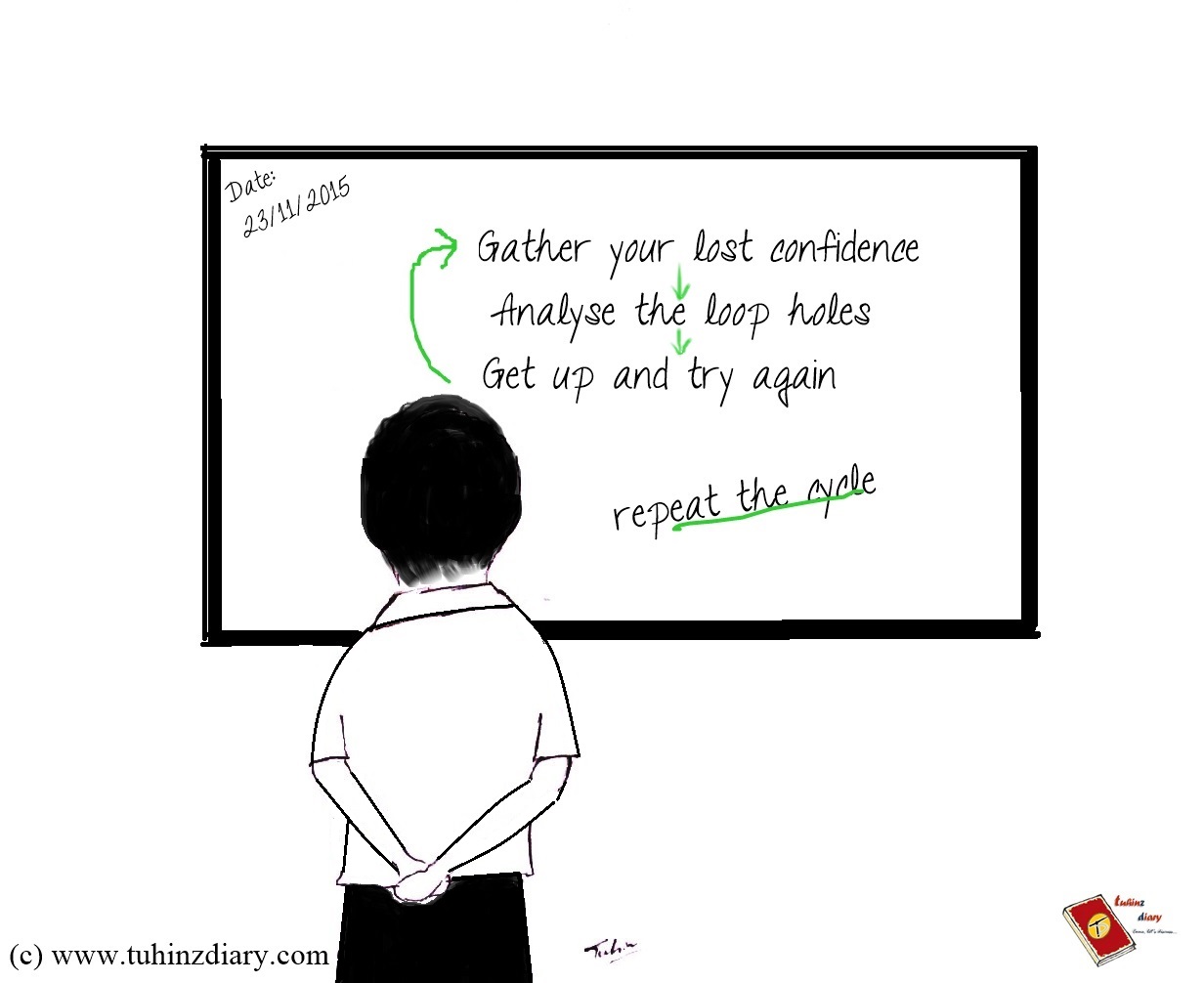 STEP-1 Maintain your inner strength
Make a small group
After any failure the mind becomes prone to a number of negative energies which kills our confidence and lowers our self esteem. During this tough period when the world showers us with criticisms and not-so-pleasing sarcastic comments we need some cool and sincere people whom we can share our pain with. It is extremely necessary to form a strong bond with at least a few people who will help us in these trying times.
Be proud of yourself
Yes you read it right! Be proud of yourself because you are still better than thousands of people around you who didn't even try. With failure comes experience and maturity. Anyone who hasn't tasted the venom of failure cannot appreciate the fruits of success. No matter how badly you fail or how many times you stumble upon a hurdle, you should not lose hope and deviate from your track. And who knows, after a few years your failure stories can turn into motivating stories for the younger generation.
Create a protective shield
A failure brings with it tones of criticism and useless remarks from the people around us. It is this period which tests our patience and will power to fight back to the extreme. A lot of people lose the battle in this phase and succumb to the situation.
Trust me if you can cross this phase without causing any mental harm to yourself, you can be sure of reaching your goal sooner or later.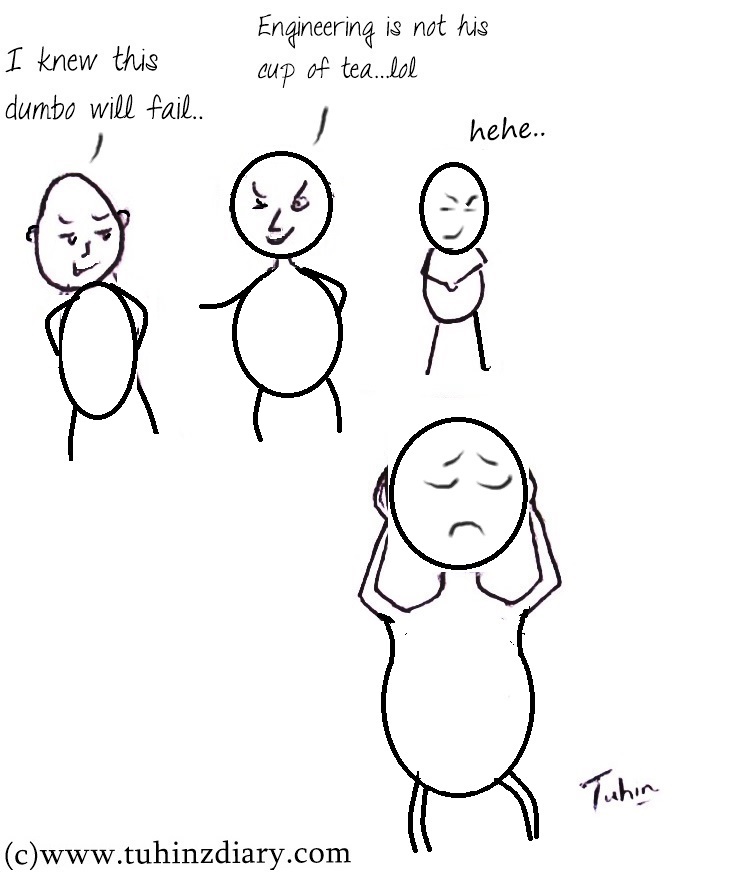 Step-2 Gather the lost confidence
Relax: Take a small break
After a failure we need to do two things: First take a small break in order to gather the lost confidence and energy back. This includes going on a short trip, moving away from the monotonous stuffs for a few days and going on a hibernation to rediscover ourselves. And secondly, recapitulate all the minute events that took place in the recent past. We need to understand what went wrong and why! Until you understand the reason of your failure it is not possible to rectify the faults in future.
Read the famous failure stories
Along with success stories it is equally necessary to read some famous failure stories from the pages of history. You can get an idea about the things that went wrong in people's lives, the reason for the failures and most importantly, their way of handling the failure. Though it is good to learn from our own mistakes but sometimes it is better to learn from the failures of others too.
Read motivating quotes
During this hard period great sayings and famous quotes can be your best friends. Select a few great quotes and memorize these whenever you feel low. Save these as screen savers in your cell phone or as a desktop background and make sure to read these once in a while.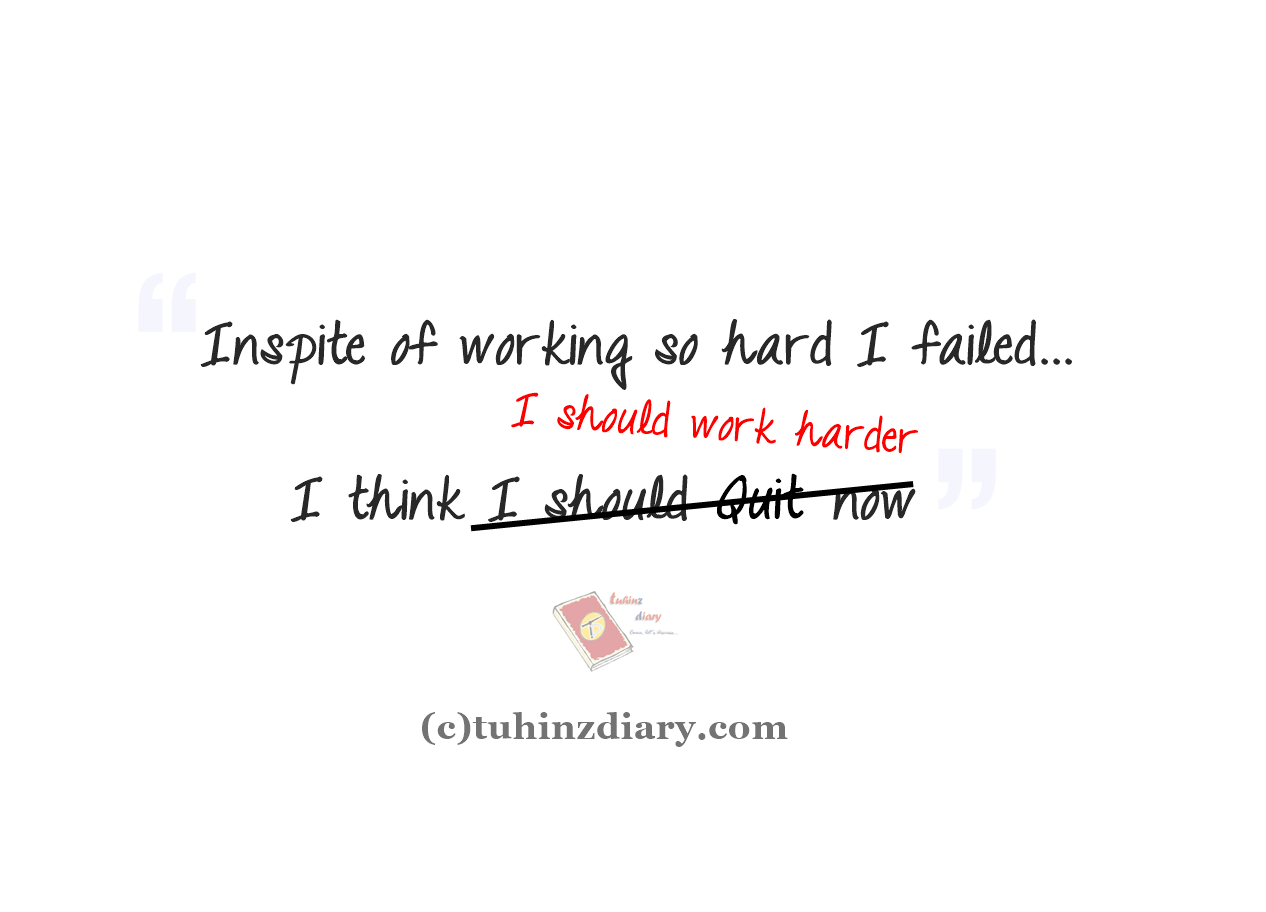 STEP-3 Analyse the loop holes and get back to action
Prepare for the next move
Move away from all the useless controversies and criticisms and spend time with yourself. Note down all the incidents that took place in the last attempt. Carefully analyze what went wrong and how things could have been better. Once you have understood the loop holes prepare a blue print of your next attempt and replace the previous options with newer ones.
Get up and hit the target
Once you have managed to escape from the failure traumas it is time to get back in action. From the analysis of your past failures you must have got some loop holes in your previous plans which resulted in this. Make use of this experience and avoid the path you took in your last attempts. No matter how many times you fall get up and search for finer and better path to your goal.
Do not stop until you have achieved what you wanted. You are neither weak nor a coward! So it makes no sense to sit and cry. It is just that the people around you have failed to understand your true value. Wake up and take it as a challenge and prove them wrong!
You can share your stories with us. The readers of this blog will be happy to know about your experiences.  And who knows your life story can motivate someone in need.
(Visited 146 times, 1 visits today)