Photo by weisanjiang
This guest post is submitted by Claire Adams, a personality development expert and HR & ER Specialist
The exam period is one of the most challenging times of the year, both physically and emotionally.
Once you consider tuition and textbook costs and the fact that the average exam is at least a couple of hours long, it becomes abundantly clear why so many students struggle to relax after they've finished taking them.
You've worked hard up until this point and the very thought of failing can be nerve-racking. That said, looking back at what you've written in a test and getting worked-up over a wrong answer doesn't change or solve anything.
Here are a couple of ways you can help yourself rest and recharge your batteries after the exams. 
Try to prepare more efficiently  
This might sound like a rather generic piece of advice, but one of the first steps you can take towards ensuring you're relaxed after the exams is to take your time and prepare as best as you can.
Finding and organizing all your lecture notes into a coherent study material is often a time-consuming task, which is why you might want to consider researching and preparing your subjects online. This is particularly useful for new students and those taking classes with very few classmates to help them out with their study materials.
The ones submitted by the students themselves like the uq past exams notes are quite a useful resource you can use to optimize the prep process.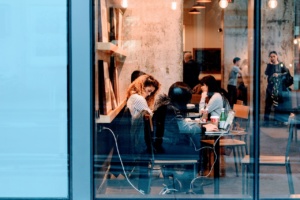 Cut back on caffeinated drinks and junk food
Some colleges are notoriously expensive and unfortunately, not all students can afford to pay for a single year, let alone the entire duration of their studying. Pulling all-nighters has become perfectly normal and understandable, especially for those gunning for grants and scholarships and the average student rarely has the time or the energy to focus on preparing healthy food in the middle of the night. Junk food and energy drinks are the usual weapons of choice during the exams and once they've passed, try to cut down or completely eliminate them from your diet.
Get enough sleep
While we're on the subject of all-nighters, it is very important to make up for them as soon as you can and get a good night's sleep. If you're one of those people who go over every little detail of their exam after they've finished, trying to remember whether you've answered everything correctly to every question or not, consider the following: no amount of thinking, stressing out and over analyzing will change the outcome of your test.
What's done is done and now it's time to sit back and relax or take a short breather and start preparing for the next exam.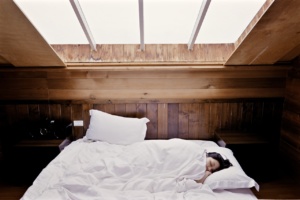 Clean up your room
Some students are very tidy during the exams and cannot imagine themselves studying in a messy environment.
On the other hand, there are those who often find themselves buried under a mountain of notes, candy-bar wrappers and cans of energy drinks.
If you fall into the latter, then cleaning up your room after finishing the exams is one of the most effective ways to start relaxing. Unlike studying, where most of your energy is focused on learning and remembering, cleaning is more of a mechanical and organizational process, which can really help get your mind off the exams.
Reward yourself
Establishing a reward system will not only help you study more efficiently but also help you relax and recharge once you finished the exams.
Some like to sit back and enjoy a TV show on Netflix, while others prefer a weekend getaway with drinks and parties. To each his own, right? Find the thing you enjoy doing, go out with friends or visit your family and simply start enjoying all those things you've neglected due to studying.
You've finished. It's done. Take a deep breath and instead of needlessly stressing yourself out, start planning all the things you can do to relax.
Lounge the entire day without feeling guilty, go on a night out with friends and set your mind adrift. You've seized the day the best you could and even it doesn't go as you planned, learn from your mistakes and make sure it doesn't happen again. In the meantime, try to rest and look for ways to get the most out of your student experience.
What Not to Do : A Note to the Parents
Once the examinations are over it is useless to sit with the question paper and pressurize your child over and again. Here you must understand that examinations take a toll on children's health and once over there is no point in scolding the kid even in case of an unsatisfactory performance.
Irrespective of how your child performs in the subjects, here are a few things to do once the exams get over:
i) Arrange family get together and allow your kid(s) to relieve the stress accumulated in the past weeks.
ii) Take your child to movies, fairs, amusement parks or to any place of his choice.
iii) Plan a holiday trip away from your town. Trips surely are a great way to de-stress, aren't they?
iv) Indulge the kid in creative and fun activities to divert his mind.
And lastly, help the kid to start the new year with a positive approach and firm determination to do better.
Over to You
Please feel free to add any point which I have missed above. Constructive feedback are always welcome. Thank you!
About the Author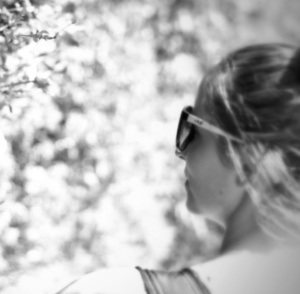 Claire is a personal and professional development expert who believes that a positive attitude is one of the keys to success. You can find her online writing and giving tips about lifestyle and development as a regular contributor at highstylife.com
Social media links:  facebook.com/clairenadams
(Visited 295 times, 1 visits today)