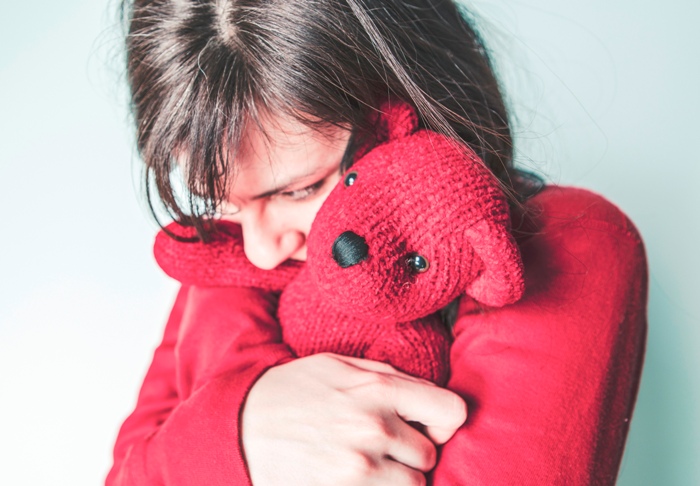 This is a guest post by Lea, an optimist, a creator and motivator

Life is uncertain! Not all days will be a cake walk! While some days will take you to the moon, some other bad days will hit you so hard that you can't even gather the strength to stand back on your feet.
Work, bills, relationship issues, rejection, failure or usual everyday-life's problems can bring us down pretty badly. Sometimes things just get too overwhelming or we go through a really hard time. We all have gone through the turmoil of bad days the effect of which even lasted for days and weeks that followed.  And trust me these bad days will continue to visit us in regular intervals till the last day of our lives.
Since this is a natural process and there are things beyond our control, so the best thing to do is to prepare ourselves to face the problems of life with a positive approach.
We don't have to sit back and be miserable as there are some ways to come out of daily depression. This post lists some simple, yet effective things that everybody can do without much effort which not will distract us, make the mood better and may even turn a bad day into a good one again!
Music to the rescue
Studies have shown that music has a huge influence on our mood and even alleviates depression. The best thing that works, is making a "feel good" playlist you can listen to when you need to lift your mood. Put songs in there that have a funky tune, makes you smile or want to dance.
It works wonders! If you don't want to make your own playlist you can search for them online, there are plenty enough out there that might be able to help you too!
Watch a funny movie or TV show
Or a YouTube video! Whatever it is, the most important thing to remember is that it should at least make you smile. Not only will the funny videos help you get into a better mood but also the motion of a simple smile helps release endorphins which makes a pleasant mood!
A little chuckle is worth everything on bad days. Additionally, this will help you get your mind off your own life and focus on the problems of the fictional characters for a while. You will be able to remove yourself from your life, take a step back and see everything clearer. After taking a small break you will often realize that you feel much better about it.
Write everything down that is bothering you
Many of us can't afford a therapist or simply don't want to visit one. But a journal can be a very good substitute therapist. Just getting everything that is clouding your mind onto the page relieves your mind immensely. If you don't have anybody to talk to, you definitely have pen and paper, always!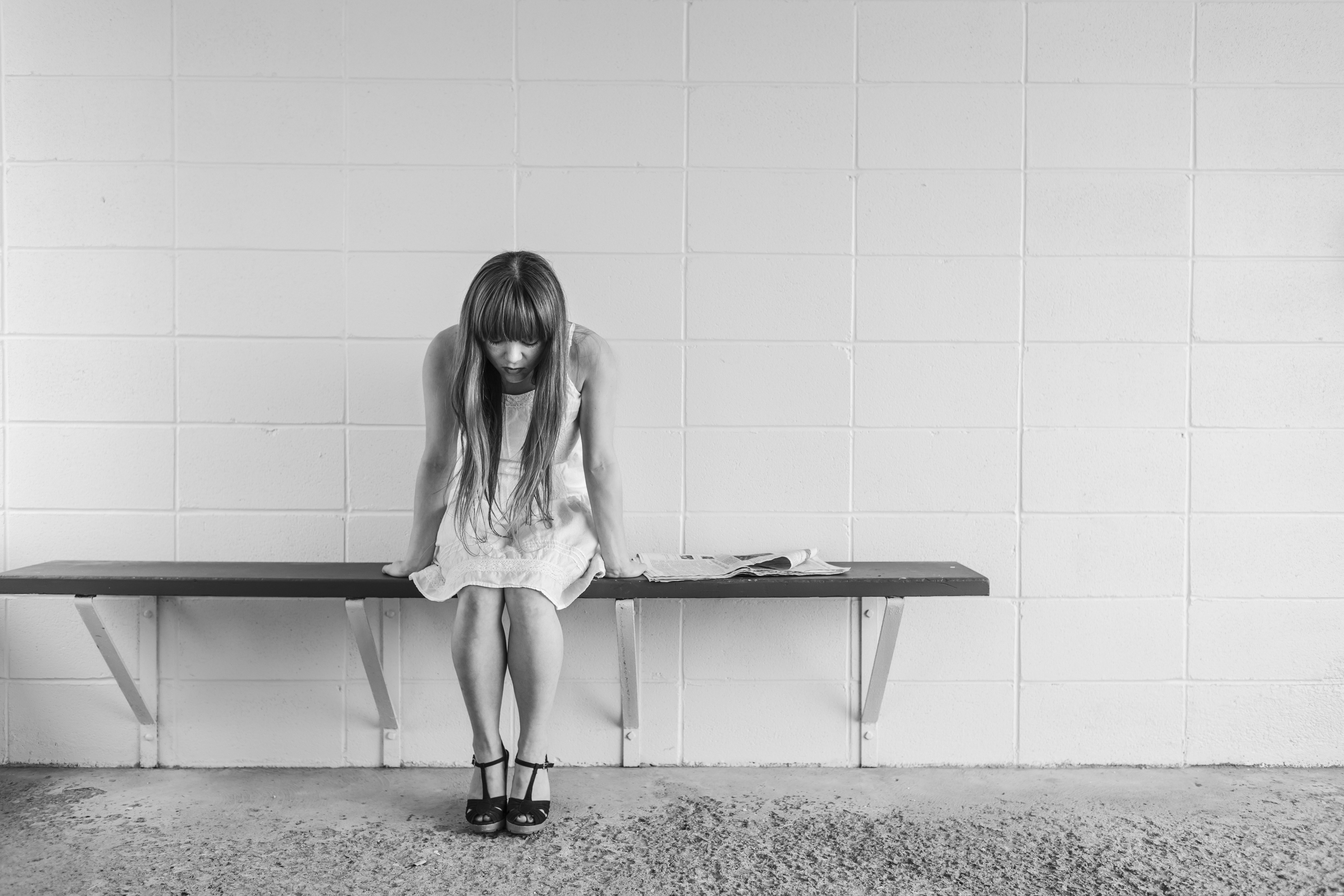 Take a walk
Even if you just want to curl up in your bed, getting up and moving a little will stimulate your blood flow and release endorphins. Walking is a great mood enhancer. Read this study to understand the science behind this.
You can also do Yoga or some light weight exercises. As long as you move your body, you're good! Help your head out a little with making it concentrate on moving your limbs instead of everything that happened on that bad day.
Accept it
 You can't possibly have always a good day. No one does! And sometimes all you have to do is forgive yourself for not being on top of your game. Remind yourself that it's okay to have a bad day and that whatever it is you're feeling right now is clouding your mind and that things aren't as bad as you think in that moment.
Because, as cliché as it sounds, it will get better. The secret is to fight through it and the knowledge that the bad times are definitely, 100% going to be over soon can be enough motivation and solace to make yourself feel better.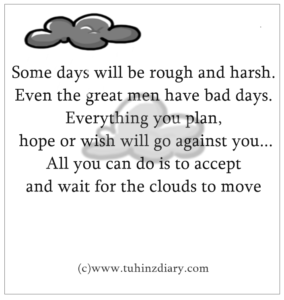 Express yourself creatively
Several experts link creative expression to overall well-being. It allows you to reflect on your thoughts and experiences such as your bad day. You can paint, draw, knit or dance. However you want to express yourself creatively, there are no limits!
Pet your animal
It's no news that our pets are more than just furry friends. They are our best friends. No matter how rudely the world behaves, they will still treat us their hero. Lie down next to your cat and enjoy the calming purr. Or hug your dog! No matter how bad your day was, they will still be there to love you.
 If you don't have a pet, it also helps to just watch a few online videos of talking parrots, puppies or fighting kangaroos! Whatever you like best.
Take a hot bath
 Take some time just for yourself, drop a bath bomb into the water and let your body relax. Close your eyes, enjoy the silence, or listen to some calming music.
Drink some Tea
There are a lot of tea varieties that have a stress relieving effect, such as chamomile, lavender or peppermint. There are studies that state that hydration can alter someone's mood. So if you don't like tea have a glass of water this works just as well!
Pursue a Hobby
 Just doing what you love to do is one of the most important things to relieve stress and increase the mood. Give yourself the time to engage in your hobby and just have fun! Enjoy the time and forget about the world (though it will be tough).
Apart from these you can discover your own coping mechanisms of course! No one knows you better than yourself and there might be some other ways that may work for you.
 Find out the best ways that help you get over a bad day and better days will be already on their way.
Over to you
How do you manage to cope up with an unusually bad day? If a certain technique has worked for you, hopefully it will work for some more people. So please share your experiences with us.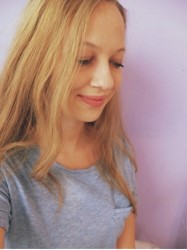 About the Author
Lea is a Photographer, Graphic-Designer, Artist and Blogger who aspires to help others to improve their lives with the help of their own thoughts, Inspiration and Art. Read her thoughts at www.louandlea.com
Instagram: @louandlea
Twitter: @louandlea
Pinterest: @louandlea
Facebook: https://www.facebook.com/louandlea
(Visited 372 times, 1 visits today)